10 May 2022
Uncategorized
Advantages of Motor Blinds
Many people like blinds, in all shapes and forms. We can add to the advantages that blind offer, the ability to provide privacy and block out the sunlight, by motorizing their operation.
Most types of blind can be given motorized control. They can be retrofitted. This means the blinds you already have, which hopefully suit the room decor, can be kept just as they are. We just change the control mechanism.
While blinds themselves are quite safe there has occasionally been an issue with the cords that control the blind. It is possible for a child to get tangled in the cord. Methods that deal with this are actually very successful – the cord can be kept high out of reach, or replaced with a small rotation rod. Alternately, we simply motorize the blind.
Safety
A motor blind will be controlled by either a small switch on the wall or by remote control. The motor operation might just be a way to open and close the blind, or it might also include the ability to tilt the slats of a Venetian blind, or perhaps provide some other function.
Advantages
Good for people with limited mobility. They require no strength to use.
Great for large windows, where the physical movement of the blind is difficult.
Ideal for out-of-reach windows.
Blinds can be controlled by a smartphone app.
Power Source
A motor blind will require electrical power, but the amount of electrical power is quite low. In many cases, the motor is controlled by a set of batteries. Even a plain set of batteries will last a year when the blind is used once or twice a day. Alternately, we might have rechargeable batteries, constantly refreshed by a conventional mains power point. These will work in blackouts and be re-powered when the main power returns. Another option is solar-powered blinds. These will also have a rechargeable battery, which is refreshed whenever the Sun shines.
We can motorize existing blinds, or provide new motor-controlled blinds. These are safe, convenient, and easy to use.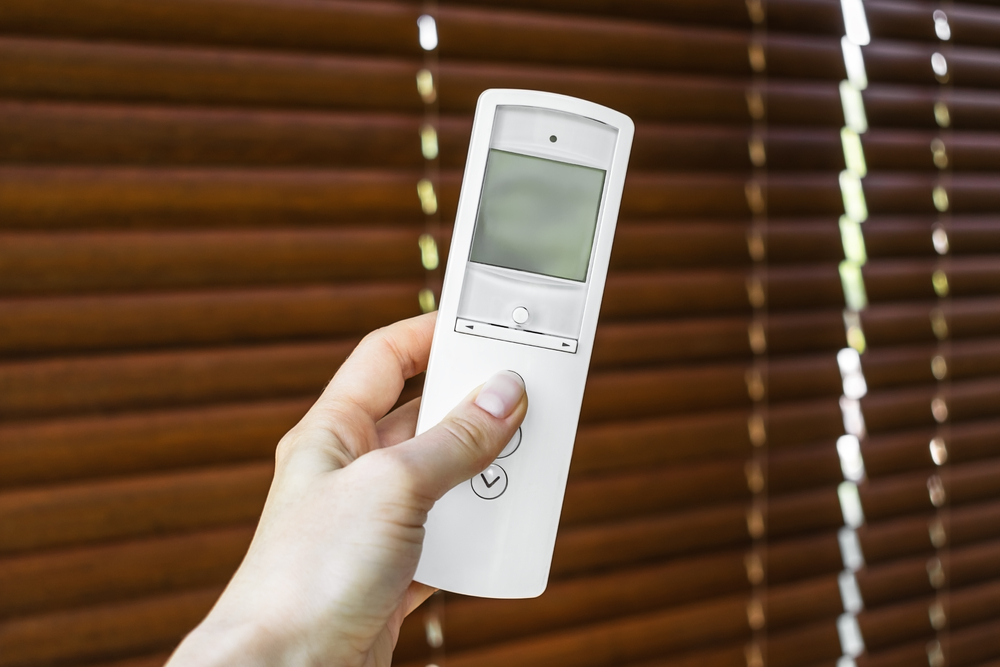 Motor Blind by Blidsmith NZ